Nemtin - Current Times

    Currently the temperature in Nemtin
    is fairly tolerable, but the political climate
    is heating up.
    
    Zeno is a Nemtin, but Nemtins like to 
    follow U.S, politics - Wow - Zeno thinks
    Bill Clinton is an Idiot!
    
    Overherad at a Washington Funraiser:
    
    Zeno: "Like the Bill, Newt"
    Newt: : "Thanks Zeno, but I thought you hated Bill?"
    Zeno: "No, bungy, the balanced budget Newt, not Slick Willy!"
    Newt: " Oh pardon me - mea culpa"
    
    Would not want it any other way but Zeno is fed up
    with the current trends - he predicts the following:
    
    
    Stock Market - 22% correction on/about 15 September 1997.
    Stock Market - coca Cola down to 55 by 1 Sept
    (still like to drink it).
    
    There are also new taxes in Nemtin - Oh well.
    (Many are mad, many are disgrundled).
    
    Assorted Snippets:
    - When you are in a Nemtin Cornfield, life is corny.
    - Turkey army once attacked Nemtin
    - Can a nemtin live by bread alone? (and what about Naomi?)
    
    But Not the End - the beginning - 
    
    Nemtin - Yes Life is Jolly.
    
    LIFE IS O.K.
    
    
    
    
    
    
    
My Snazzy List of Links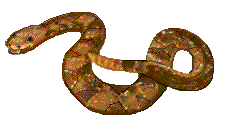 Zenos Song
My father was a
rolling stone,
hey hey hey.....
And when he's gone
all he left me
Was my phone.
Zeno Nemtin.