Nemtin - The New Millennium

      And the time ticked
    slowly.....
    
    tick/tock,
    
           tick/tock,
    
                  tick/tock,
    
    the new Millennium is dawning - ZENO.
    
    
    It's coming befor you know it and Zeno will be here
    stronger, wiser,a nd more grown up.
    
    WILL THE TIDE EVER TURN FOR NEMTIN?
    OR
    WILL NEMTIN TURN ON THE TIDE?
    OR
    WILL THEY TURN AWAY FROM EACH OTHER?
    AND
    WHO WILL EAT THE DINNER?
    
    Life is Jolly
    
    Yes............ LIFE IS O.K.
    
My Snazzy List of Links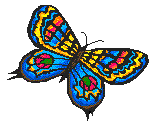 Zenos Outlook
Follow me people,
into the promised land,
for I have seen the light.
Yes, for I have
a dream, where
all in Nemtin are there.
Zeno Nemtin.